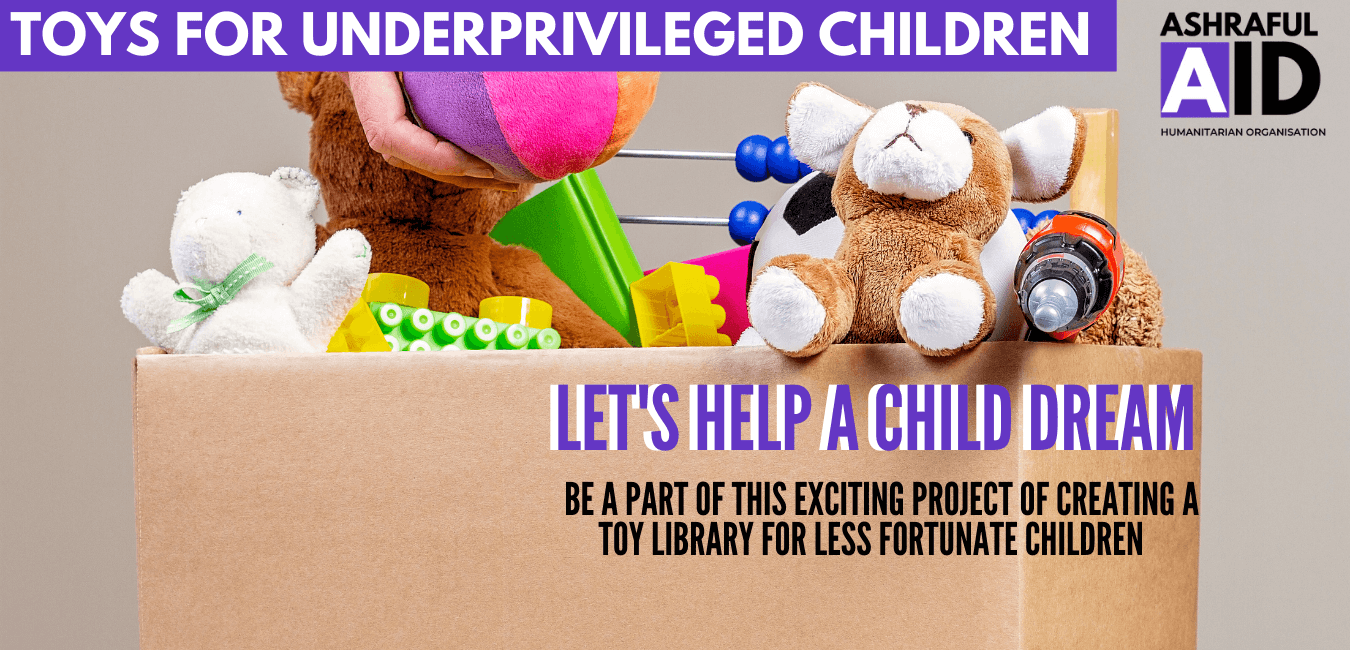 In order for a child's brain to develop effectively, it must be stimulated during the early and formative years. Activities, such as playing with toys – from puzzles to teddy bears – pave the way for emotional stability later on in life. Many children in South Africa do not have access to a sufficient number of toys, thus hindering their growth and development.
Join Ashraful Aid as we embark on a journey to donate toys to children in need in creches and pre-schools across Johannesburg and Rustenburg. Donate your old toys to us, and we will set up toy libraries at creches and pre-schools in need around Gauteng and North West, help a child dream.
Dropoff points will be available in Marlboro, Kelvin, Linbro Park, Waterfall, Greenside, Lenasia, and Rustenburg.
Once collected, toys will be packed and distributed to creches and pre-schools; where toy libraries will be put up by Ashraful Aid.
If you would like to join this initiative and provide an additional drop-off point, contact us and we will add you to our database.