KZN Disaster Relief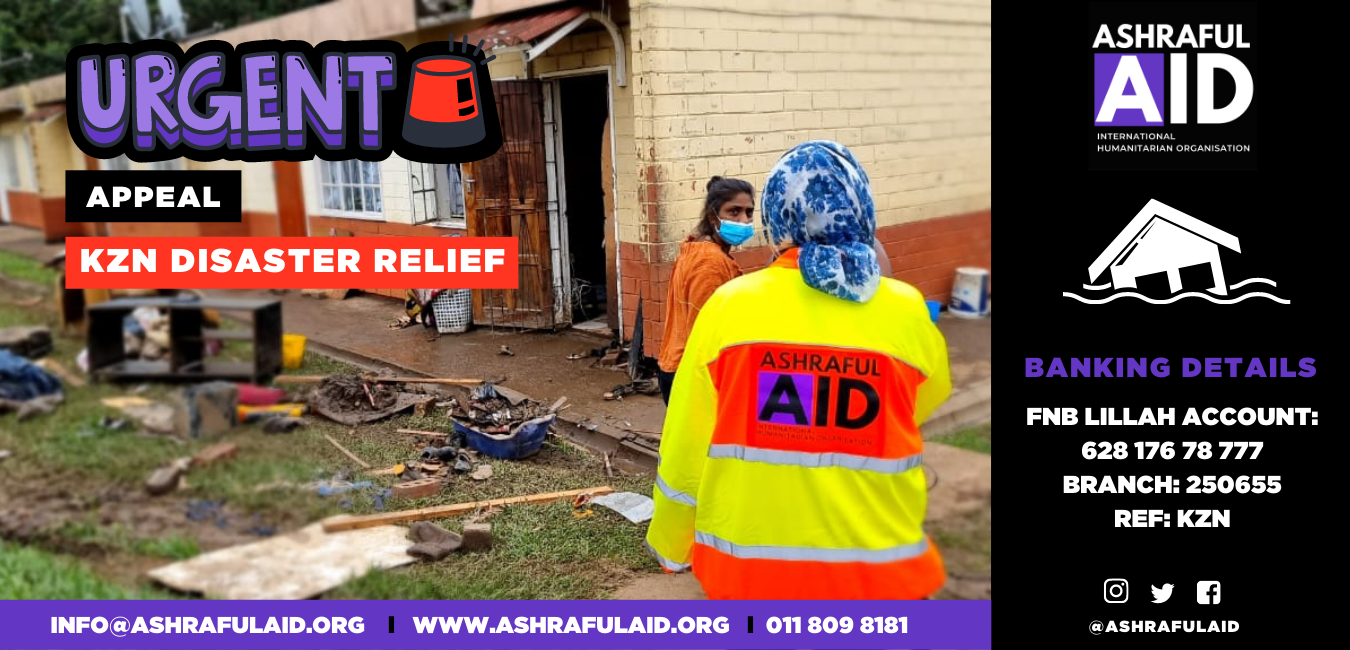 Following heavy rains and flooding in parts of KwaZulu-Natal which left hundreds of families in dire need, volunteer teams from Ashraful Aid are in various districts of Durban attending to needs of families.
Huge numbers of people have lost their homes and all their possessions and are now entirely destitute. People living near rivers were worst affected.
We are appealing for your support in the form of funds, bottled water, food items, blankets and shelter materials.