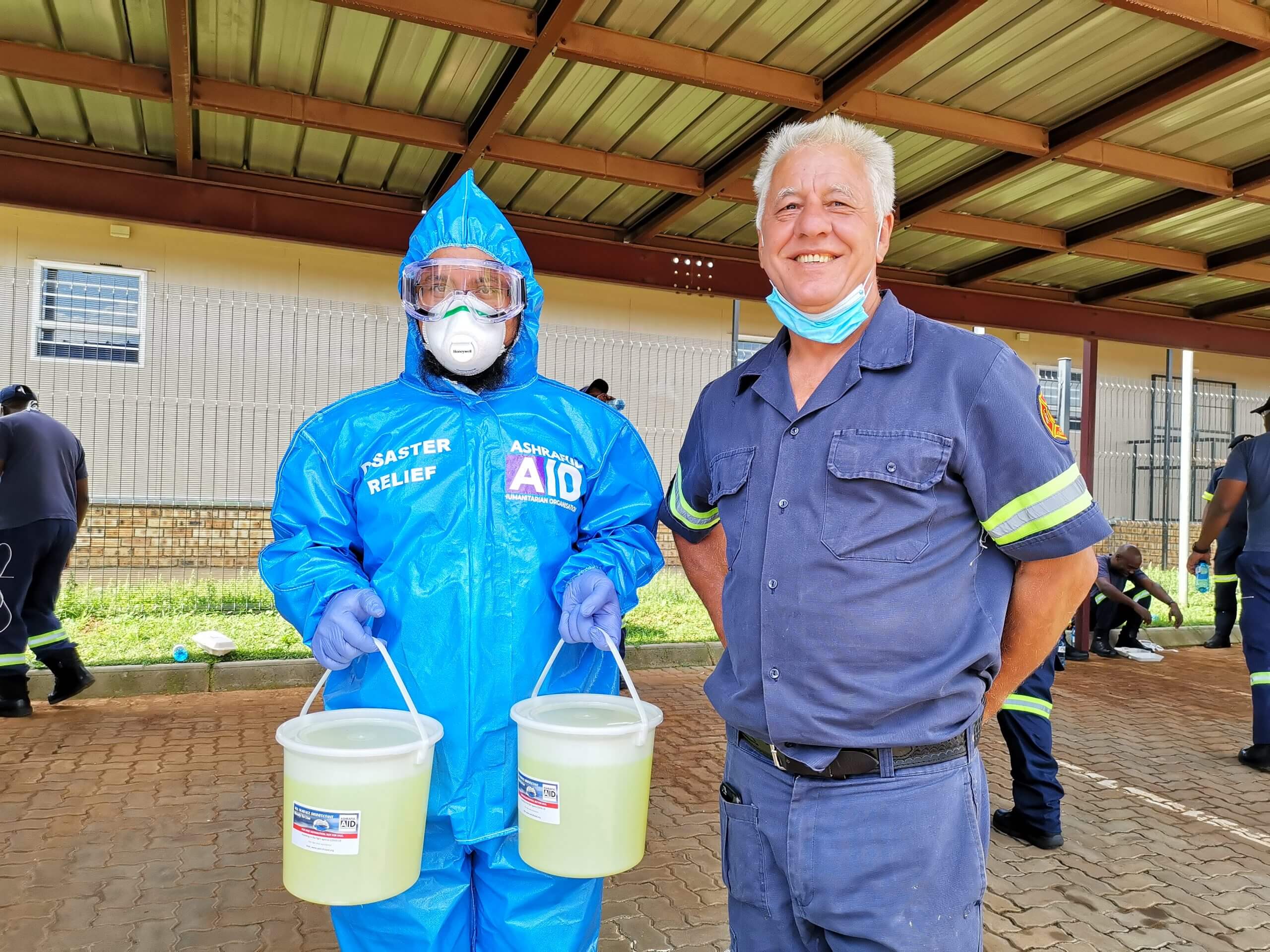 In our fight to help flatten the curve, Ashraful Aid is working hard to assist the heroes who are working tirelessly to fight this epidemic. We would like to send our heartfelt gratitude to emergency personnel, essential service personnel, our local, provincial and national disaster management teams and others.
Some of the work we are doing to assist includes:
Sanitization of emergency vehicles.
Distribution of surface disinfectants, soap and hand sanitizers.
Provision of food and water.
Donate today and Save a Life
Ashraful Aid
FNB Banking Details
Lillah: 628 176 787 77
Reference: Your Name – Covid19
Branch: 250655
Email: finance@ashrafulaid.org
Cotact: +27118098181