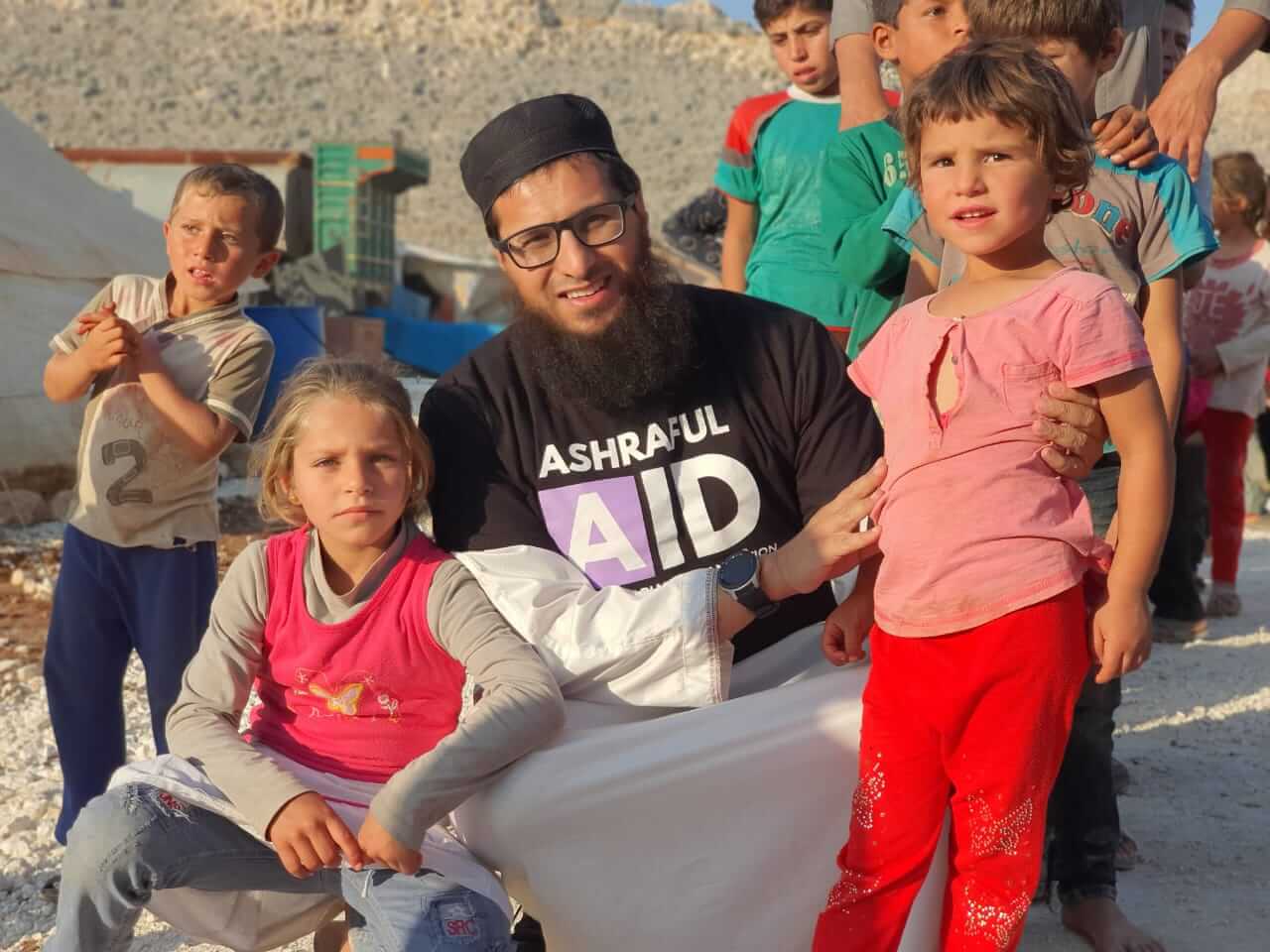 During the first week of November 2019, the director of Ashraful Aid and a few other team members went to Syria to asses the needs of the community, as well as assist with donation of food, blankets and more. It is this "hands on approach"that drives the organisation to spread good in the world.
During the week, it was clear that a lot of relief effort is required to make a real impact in the lives of millions of refugees. Refugee camps can be seen for miles across the horizon, and the poor conditions of people living in these camps is only truly seen by those that suffer through them everyday.
The sight of school children sitting on the floor in the sun, listening attentively as their teacher delivered the lesson brings a pain in the heart – one can only wonder – what they will do during the approaching winter months? But there is hope as construction of a school has begun. This school will accomodate around 500 learners, and we aim to build more schools in the future. R150 000 / $10 000 USD is what is needed to construct a school – donate the full amount or part thereof and help empower the future generation in Syria.
Another urgent need that was identified is the need for blankets. Winter is fast approaching and soon a blanket of snow will cover the camps as temperatures drop to below zero degrees. The team as on hand to assist with distribution of blankets, and we urge one and all to contribute further towards this cause. R150 / $10 USD per blanket to provide some warmth in their lives.
Donate towards the Aid for Syria project today
Bank Name:
First National Bank
Account Name:
Ashraful Aid
Account Number for Zakaat:
628 176 903 41
Account Number for Lillah:
628 176 787 77
Branch Code:
250655
Swift Code:
FIRNZAJJ
Reference:
YOUR NAME
Bank Name:
Standard Bank
Account Name:
Ashraful Uloom
Account Number for Zakaat:
42 00 128 34
Account Number for Lillah:
42 53 686 02
Branch Code:
00-12-55
Swift Code:
SBZAZAJJ
Reference:
YOUR NAME