Donate a Baby Blanket for only R30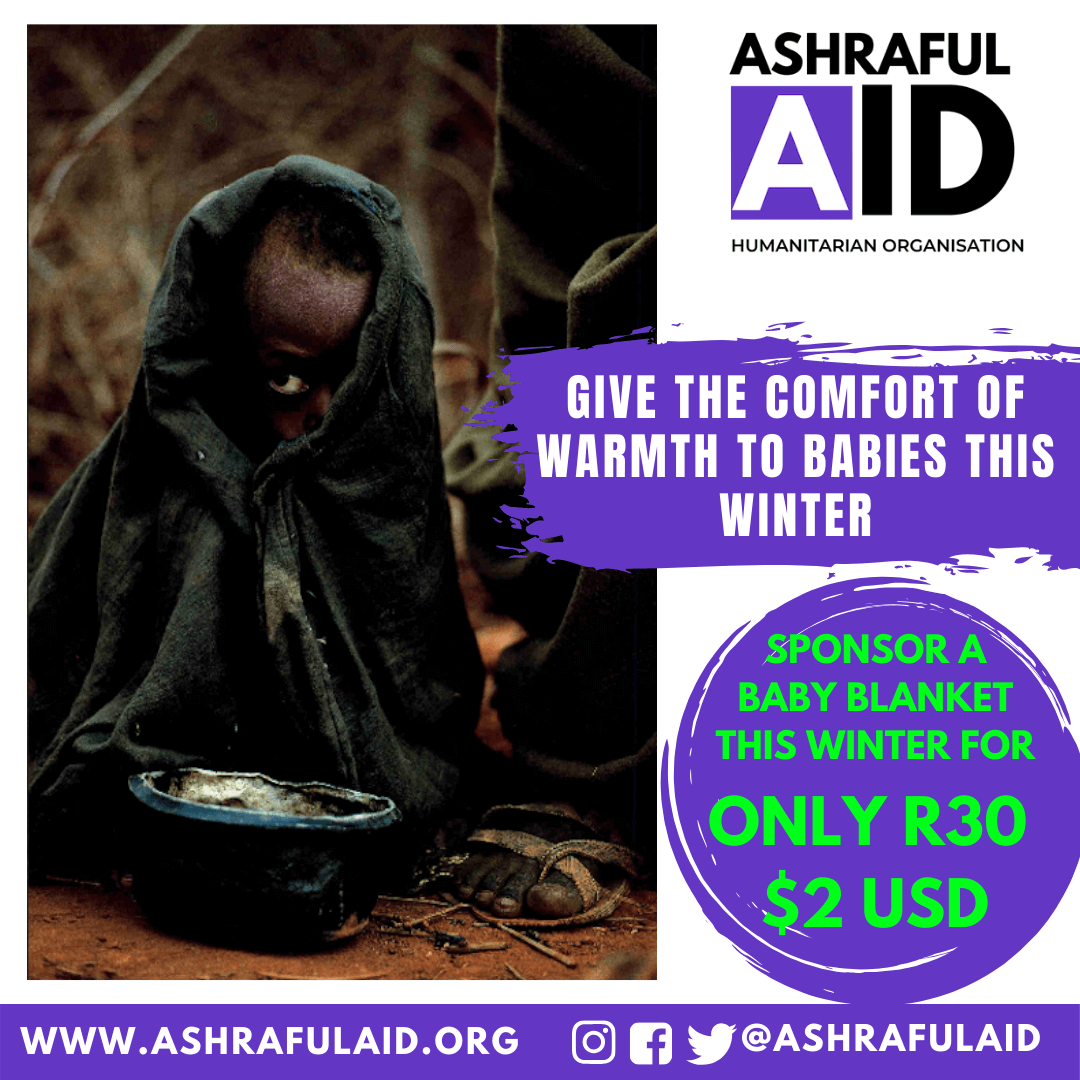 Every winter, thousands of infants in informal settlements in South Africa have to endure extreme cold due to a lack of clothing and blankets. Many do not survive these conditions and suffer painful injuries and death.
The Ashraful Aid winter warmth campaign is aiming to donate 1000 blankets to children in need. For only R30 / $2 USD, you can provide a blanket to a child in need.
Give the gift of warmth this winter.
Donate Directly to our Bank Account:
Account Name: Ashraful Aid
Bank Name: First National Bank (FNB)
Lillah Account Number: 628 176 787 77
Reference to use: Your Name – Covid19
Branch Code: 250655
Swift Code: FIRNZAJJ
Email address: finance@ashrafulaid.org
Contact Number: +27118098181
Click the image below to donate online: