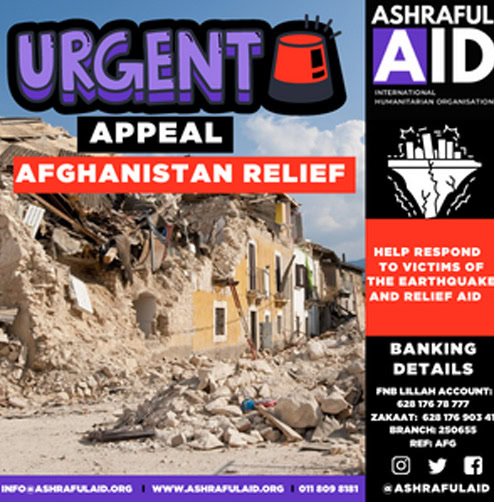 Afghanistan earthquake
At least 1,000 people have been killed and more than 1,500 injured after a 6.1 magnitude earthquake struck a rural, mountainous region and flattened stone and mud-brick homes in the east of the country. Support those affected by the tragedy and the people of Afghanistan.
Relief Aid – Afghanistan
Ashraful Aid is working with teams on the ground in Afghanistan to provide essential Relief Aid. Faced with years of conflict – the young, the old – the most vulnerable are in dire need of humanitarian aid from medical supplies to nutritional meals.